… one of the founders of modern California cuisine.

Mark's Story
Regarded as a founder of California cuisine, Mark Peel started cooking in the 1970s. Through the years, Mark has mentored many chefs who became culinary stars in their own right. While his career had been centered in fine dining, in 2015 Chef Peel opened Bombo — re-branded as Prawn Coastal in 2017 — his first fast casual eatery, in downtown Los Angeles' historic Grand Central Market. There, he fires up steel jacketed steam kettles to create fine-fast dishes steeped in rich, complex broths.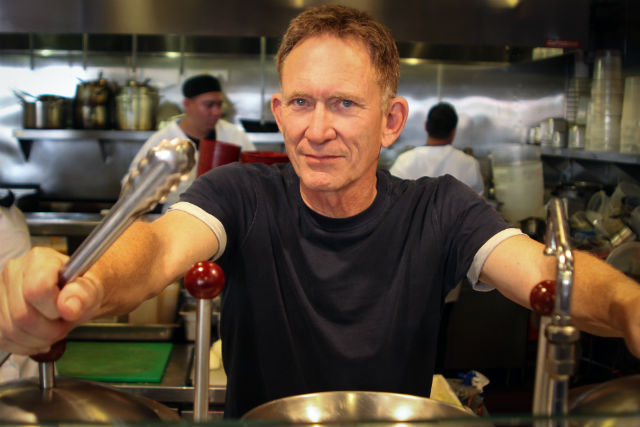 Chef Mark Peel aspires to redefine fast casual, offering people a healthy responsible choice that will delight their palates.
A fourth generation Angeleno, Chef Peel was mentored by Wolfgang Puck, Alice Waters, and Jonathan Waxman.
Chef Peel began his career working with Puck at Ma Maison. He worked in France at La Tour d'Argent and Le Moulin de Mougins, then returned to California to work at Michael's of Santa Monica and Chez Panisse. Peel was tapped by Puck to be his opening chef at Spago, and helped open Chinois and Spago Tokyo. He was executive chef at Maxwell's Plum in New York before opening Campanile.
Chef Peel went on to create, co-own and serve as executive chef for the award-winning Campanile restaurant for more than 23 years. A landmark restaurant in Los Angeles, Campanile's closure was met with prodigious tributes. In 2009, the same year Campanile celebrated its 20th anniversary, Peel's book, New Classic Family Dinners, was published by John Wiley and Sons. The book was selected as a top ten cookbook of 2009 by Amazon and one of the top 25 cookbooks of 2009 by Food and Wine.
Just before opening Campanile, Chef Peel co-founded La Brea Bakery. Now a worldwide company, Peel and Nancy Silverton sold it in 2001.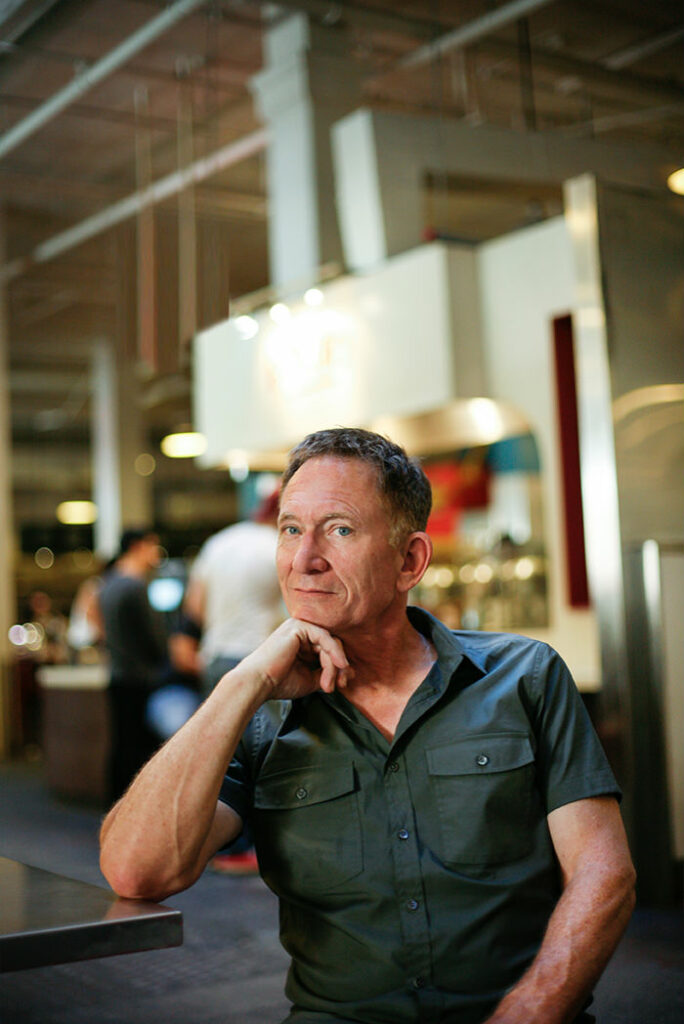 Peel opened The Tar Pit, which combined his passion for market fresh food with the excitement of artisan cocktails. Having been on the forefront of featuring seasonal, fresh ingredients in his culinary dishes, Chef Peel applied the same ethos to cocktails.
In the Media
Peel's frequent television appearances have included: Kitchen Nightmares with Gordon Ramsay, Hell's Kitchen, Knife Fight, Top Chef, Top Chef: Masters, and Top Chef: Just Desserts. In addition to his cookbook New Classic Family Dinners , Peel co-authored two cookbooks with Nancy Silverton: Mark Peel & Nancy Silverton At Home: Two Chefs Cook for Family and Friends, and The Food of Campanile. Mark contributed to The Gamble House Cookbook.
As a highlight of his community involvement, Mark has supported St. Vincent's Meals on Wheels for more than thirty years.
Some of Mark's cooking videos and recipes are found here. Read more about Mark Peel on Wikipedia.
At Home
Mark Peel has five children, three of them with former wife Nancy Silverton. He is married to comedian Daphne Brogdon, with whom he has two children.